Oriental medicine is highly effective in treating both acute and chronic conditions. It is traditionally divided into internal and external medicine.
Internal Medicine
Women's Disorders
Malignant Disorders
Neurological Disorders
Autoimmune Disorders
Hormonal Disorders
Digestive Disorders
Respiratory Disorders
Circulatory disorders
Urinary Disorders
Pediatric Disorders
External Medicine
Skin Disorders
Pain Disorders
Injury/Trauma
Joint Disorders
Wound Healing
River clinic is comprehensive integrative medicine providing both internal and external medicine.
Acupuncture For The Side Effects Of Cancer Treatment
Patients undergoing chemotherapy and radiation therapy experience unbearable side effects such as:
Nausea and Vomiting
Pain
Weight Loss
Loss of Appetite
Neuropathy
Fatigue
Insomnia
Dry Mouth
Decreased Red and White Cell count
Stress, Anxiety and Depression
These side effects can be so terrible that patients are unable to continue with cancer treatments.
Acupuncture can be administered before, after and in between chemotherapy sessions to control side effects such as nausea and emesis (vomiting). Such treatment is relatively simple and easily executed minimizing the use of medication given along with the chemotherapeutic agents.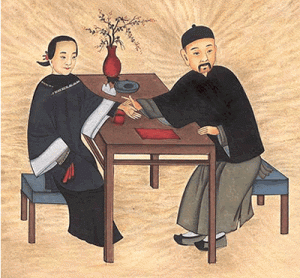 Acupuncture is known to be a powerful tool for controlling pain, but it is also effective in cancer-related treatment. It can reduce the amount of narcotic use and thereby minimizing the side effects confusion, behavioral changes, nausea and severe constipation.
Usually the most common reason for discontinuation of chemotherapy is the immune and blood cell suppression that occurs with treatment. Chemo agents damage the bone marrow along with killing cancer cells which compromises the body's ability to make red and white blood cells. Decrease in red blood cells will reduce the amount of oxygen delivery which results in fatigue. Decrease in white blood cells will compromise the body's immune system in defending simple disorders such as common cold. Either one of these can become life threatening if complications occur.
Acupuncture together with nutritional supplementation is the main treatment principle for in patients receiving conventional cancer treatments in oncology hospitals in China. The strategy is to supplement qi and blood deficiency, improve organ reserve, boost constitution, increase immune function and is associated with better compliance with chemotherapy and radiation therapy. Improving the immune system, promote relaxation, reduce stress, lower anxiety, relieve depression and increase lymph flow are all fundamental widespread practice in the treatment of cancer. Through direct counseling and personalized movement therapy, patients can begin to achieve improvements in their quality of life.
The understanding for the cause of cancer in Chinese medicine is the same as in Western medicine, that is more than 90% of cancers are caused by environmental factors (anything not attributed to genetics). Which includes:
Toxins (alcohol, tobacco, asbestos etc)
Unbalanced diet
Physical inactivity
Stress
Infection & immunity
INQUIRIES/BOOK AN APPOINTMENT
A member of our staff will get back to you within 24 hours
This message is only visible to site admins
Problem displaying Facebook posts.
Error: Error validating access token: The session has been invalidated because the user changed their password or Facebook has changed the session for security reasons.
Type: OAuthException
Code: 190
Subcode: 460