Historically, Oriental disease processes were used to explain nervous system disorders, which is similar to the concept of the nervous system found in Western Biomedicine.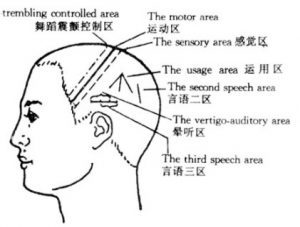 Through an integrative approach we are able to combine the clinical results of classical Oriental medicine and the Western biomedical theory. This approach is especially useful in differentiating the mechanism of disease and to manage the symptoms that arise from the root causes.
Many acupuncture points are known to regulate the neuro-endocrine and autonomic nervous system. Acupuncture is effective in the treatment of neurological conditions such as stroke, MS, Parkinson's disease. Acupuncture points are selected depending on the pathways that affect the brain, spinal cord and central nervous system.
Stroke Rehab
Multiple Sclerosis
Parkinson's Disease
Post Concussion Syndrome
Traumatic Brain Injury
Post-Herpetic Neuralgia
Trigeminal Neuralgia
Phantom Limb Pain
Peripheral Neuropathy
Bell's Palsy
Autism 
Cerebral Palsy
Spinal Cord Disease/Injury
Tourette's Syndrome
Amyotrophic Lateral Sclerosis 
Guillain-Barre Syndrome
Huntington's Disease
Myasthenia Gravis
Essential Tremor
Dystonia
INQUIRIES/BOOK AN APPOINTMENT
A member of our staff will get back to you within 24 hours
COVID-19 UPDATE
Due to the Public Health mandate during the COVID-19 pandemic, we are only open for herbal consultations via phone/webcam. Acupuncture bookings are not available until May 1st, 2020.​